Access the ultimate guide!
A load board is a web-based service used by shippers, brokers, and carriers to match available freight with trucking capacity. Load boards are extremely valuable, but there are varying pros and cons of the different types of boards users should be aware of.
This ultimate guide outlines:
The different types of load boards
The pros and cons of public and private load boards
How to invite carriers to a load board or marketplace
How to negotiate and book loads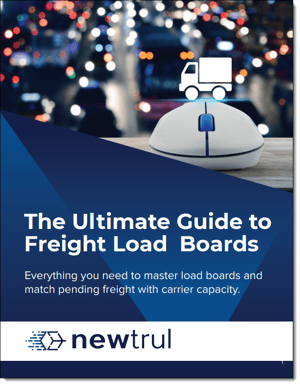 Learn more today and download our guide!